Global Online Certification Course on
Social Network Analysis and its applications
Schedule: 12th January '22 – 2nd March '22 (6:00 PM – 9:00 PM IST )
Course Instructor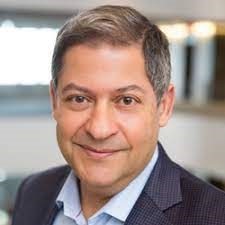 Prof. Noshir Contractor
Jane S. & William J. White Professor of Behavioral Sciences
McCormick School of Engineering & Applied Science,
The School of Communication and Kellogg School of Management at Northwestern University
Patron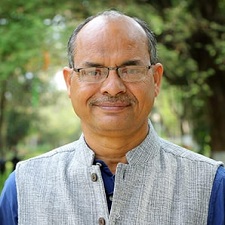 Prof. MANOJ K TIWARI
Director, IIM Mumbai
Course Coordinators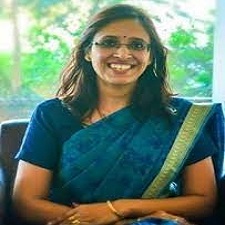 Prof. Sumi Jha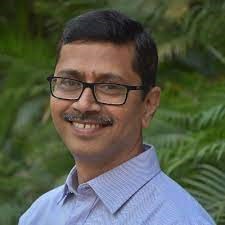 Prof. Shirish Sangle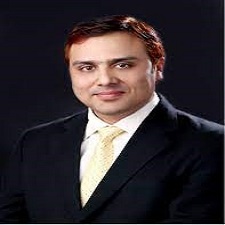 Prof. Neeraj Pandey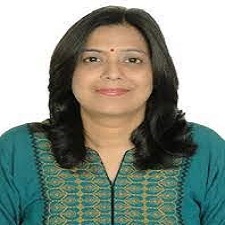 Prof. K. S. Ranjani
About the Course
Over the past two decades networks have come to play an increasingly important role in the way we create and manage our careers, innovation, entrepreneurship, knowledge, change, and alliances. Extraordinary developments in computing and telecommunications are engendering new organizational forms based on fluid, dynamic networks. The pandemic has forced the world to engage in an involuntary global beta test to reimagine the future of work. Through all these experiences, there is widespread agreement that the ability to grow, nurture and leverage networks will differentiate leaders in 21st century organizations. This course provides you with the concepts, insights, and analytic techniques that will give you, as an individual and an organization, a competitive edge as you discover, diagnose and design these networks
The course offers a set of strategic principles and analytic strategies for you to create, maintain and dissolve network ties. These principles vary depending on your desire to explore innovations, engage in entrepreneurship/finance/marketing, exploit existing resources, implement change, or mobilize for strategic partnerships. The course will identify the optimal principles in these diverse contexts using a set of review articles, case studies, as well as computer-based visual-analytic demonstrations.
This course explores the use of social network analysis to understand the growing connectivity and complexity in the world around us on different scales-ranging from small groups to the World Wide Web. It examines how we create social, economic, and technological networks, and how these networks enable and constrain our attitudes and behavior.
Course objectives:
Compute and interpret metrics that describe individual nodes in a network
Compute and interpret metrics that characterize various qualities of the network as a whole
Compute and interpret partitioning networks into communities based on different criteria
By the end of the course, you will have the tools and techniques to visualize and assess an existing network and specify how it could be rewired to achieve the desired individual or organizational goal.
About IIM Mumbai
IIM Mumbai, established in 1963 by the Government of India with the assistance of United Nations Development Project (UNDP) through the International Labour Organization (ILO), is one of the leading institutes for Management education
IIM Mumbai, a pioneer in Industrial Management has been positioned 12th amongst management schools in India by National Institutional Ranking Framework (NIRF) in 2021.
Course Structure
12th January '22 – 2nd March '22
6:00 PM – 9:00 PM IST || Wednesday
30 Hours Course || 10 Sessions (3 Hours/Session)
Live Via online WebEx platform
Upon Completion of the course, all registered participants will receive certificate of completion from IIM Mumbai signed jointly by Prof. Noshir Contractor and Prof. Manoj K. Tiwari
Course Structure
5:50-6:00 pm (IST): WebEx Login
6:00-6:15 pm (IST): Social Networks in the News
6:15-7:50 pm (IST): Lecture / Discussion of Readings
7:50-8:00 pm (IST): 10-Minute Break
8:00-9:00 pm (IST): Case Studies & Computer-Based Visual-Analytics Demonstrations
Expected Outcomes
Applications in Marketing, Behavioural science, finance and supply chain management
Define networks and discover the languages networks use.
Analyze a social network through data wrangling and visualizing a network with industry examples
Discuss what mechanisms generate networks and its applications in strategic decision making
Course content:
Session 1
Introduction & Key Findings in Networks with overview of applications in various management function, understanding customers and markets using SNA
Session II & III
Descriptive Network Analysis of customer/employee as a node. Understanding local properties of networks, positions that individual hold
Lab on R
Session IV & V
Descriptive Network Analysis - Global Properties, Network comparisons, Individual level, organizational level and industry level analysis
Lab on R
Session VI
Network Data Collection, Applications in Marketing Finance, Operations and People Analytics
Session VII
Networks & Professional Development in strategic decision making. Integration of text and network analysis for better understanding of internal and external customers
Lab on R
Session VIII
Networks & Teams for successful project/target execution, why project networks beat project teams
Session IX
Networks & Organizations for understanding stakeholder (internal and external customers), The network secrets of great change agents
Session X
Networks & the Changing Nature of Work
Application of future of work in sales, marketing, finance, HR, operations and supply chain management
Course Instructor
About Prof. Noshir Contractor
Noshir Contractor is the Jane S. & William J. White Professor of Behavioral Sciences in the McCormick School of Engineering, the School of Communication and the Kellogg School of Management at Northwestern University. He investigates how social and knowledge networks form and perform. He is the President-Elect of the International Communication Association. He is also a Distinguished Scholar of the National Communication Association and a Fellow of the American Association for the Advancement of Science, the Association for Computing Machinery and the International Communication Association. He received the Lifetime Service Award from the Organizational Communication & Information Systems Division of the Academy of Management. He received the Distinguished Alumnus Award from the Indian Institute of Technology, Madras where he received a Bachelor's degree in Electrical Engineering. He has a Ph.D. from the Annenberg School of Communication at the University of Southern California.
Northwestern University Profile - https://nosh.northwestern.edu/
LinkedIn Profile - https://www.linkedin.com/in/noshcontractor/
Patron
Prof. Manoj K. Tiwari, Director IIM Mumbai
Prof. Manoj K Tiwari, Director-IIM Mumbai, is on lien from his post as Professor, Department of Industrial and Systems Engineering at Indian Institute of Technology, Kharagpur.
He has been ranked 1 among top 100 individual researchers across the world who had published research articles in International Journal of Production Research (1985-2010), the top leading author for Supply Chain Analytical Techniques (Computer & Industrial Engineering), among Top 20 most productive authors in the area of Production and Operations Management in the last 50 years (Int. JDurnal of PFoduction Economics, 2009) and rated 2nd among many researchers working in Logistics and Supply Chain Management in India (Analysis of the logistics Research in India-White paper published in TU Dortmund University, Dortmund Germany-2012).
He is the recipient of "Most Influential Researcher Award" in the domain of Operations and Supply Chain Management.
His research and teaching interests are in modelling the Manufacturing Processes and Operations analysis in Supply Chain Networks.
Optimization, Simulation and Computational Intelligence are the main techniques adopted by Prof. Tiwari to automate the decision support system for complex and large-scale problems in Manufacturing and Logistics System.
IIM Mumbai Profile - https://www.iimmumbai.ac.in/about-director
LinkedIn Profile - https://www.linkedin.com/in/manoj-tiwari-5050a634/
Course Fees
For Individual Registrations
Category
Fee Category
TotAL Fee
(incl. of all)*
Register Here
Participants from India
Student
INR 3,000/- (inclusive of taxes)
i.e. INR 2542.00 (programme fee) + INR 458.00 (18% GST)
https://rzp.io/l/snastudent
Academician / Faculty
INR 6,000/- (inclusive of taxes)
i.e. INR 5,085.00 (programme fee) + INR 915.00 (18% GST)
https://rzp.io/l/snafaculty
IIM Mumbai Alumni
INR 6,000/- (inclusive of taxes)
i.e. INR 5,085.00 (programme fee) + INR 915.00 (18% GST)
https://rzp.io/l/snaalumni
Industry Professionals / Others
INR 9,000/- (inclusive of taxes)
i.e. INR 7627.00 (programme fee) + INR 1373.00 (18% GST)
https://rzp.io/l/snaindustry
Foreign Participants
Any
USD 125 per participant (inclusive of all)
https://rzp.io/l/L2gx3Emx
Slabs (Number of registrations)
For Students (INR / participant)
Program Fee (INR)
GST (18%)
Total Fee (INR)
5 to 10
2,288.00
412.00
2,700/-
11 and above
2,119.00
381.00
2,500/-
Slabs (Number of registrations)
Industry Professional (INR / participant)
Program Fee (INR)
GST (18%)
Total Fee (INR)
11 to 20
6,780.00
1220.00
8,000/-
21 and above
6,356.00
1144.00
7,500/-
*Please write a mail to sna.applications@iimmumbai.ac.in for more details on bulk registration.
Success of Previous Course
IIM Mumbai has successfully completed 2 versions of the Global Online Certification Course on Supply Chain Digitization and Management, and Business and Operations Analytics in association with Prof. David Simchi- Levi in 2021.
Both the courses received an overwhelming response with 2500+ individuals in both the courses from reputed national and international organizations. Some prominent academic institutions include the llTs, llMs, IIFT, University of London, University of Warwick and some eminent organizations include P&G, HUL, GE, ITC, Amul, Deloitte, General Mills, IBM, Titan, Reliance, PwC and many more.
To know more
Global Online Certification Course on Supply Chain Digitization and Management – click here
Global Online Certification Course on Business and Operations Analytics - click here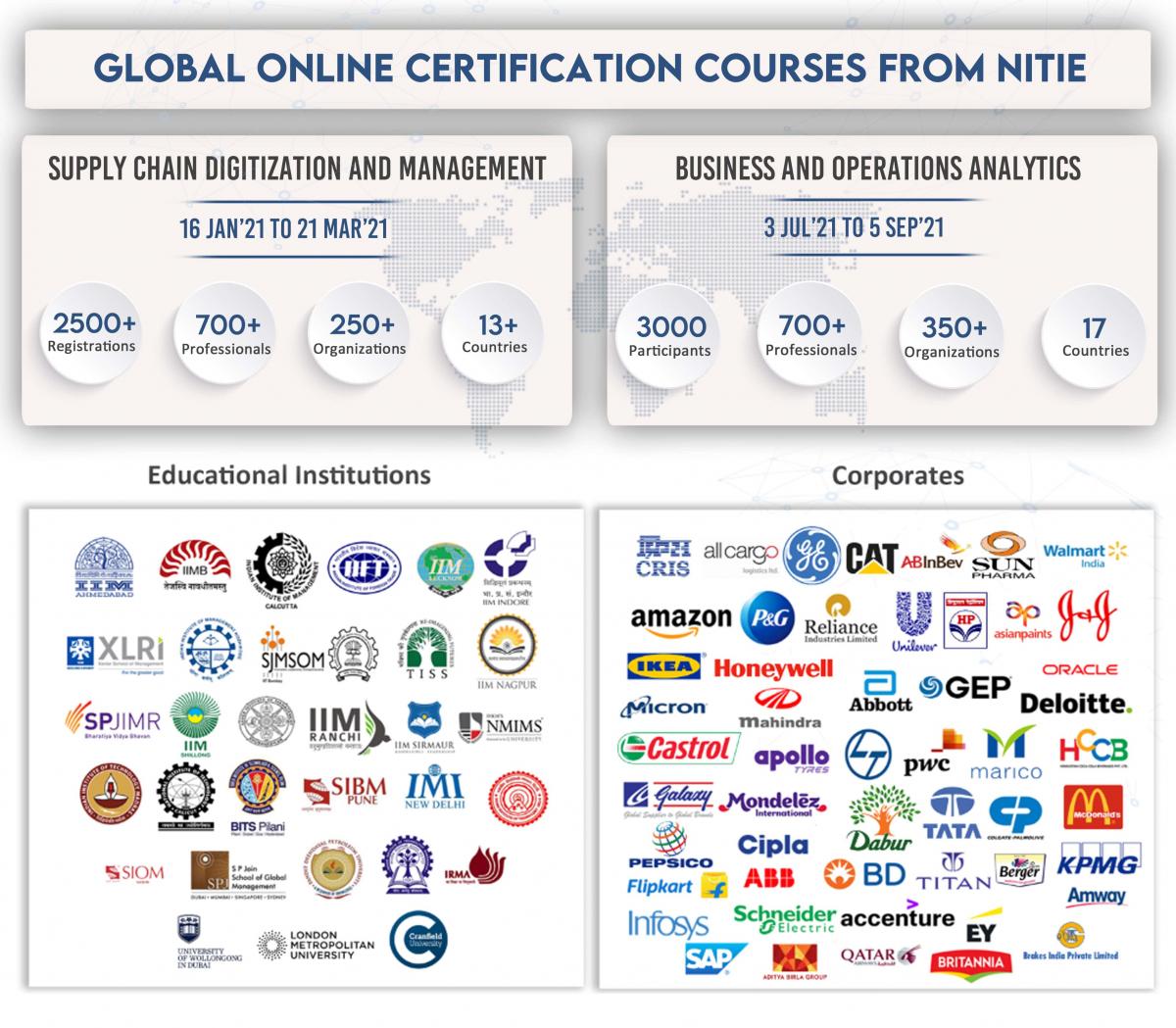 Coordinating Team
For all queries, please Email to: sna.applications@iimmumbai.ac.in
Student Coordinators:
Harshal Talele || (+91 - 9920870087)
Uma Chilukuri || (+91 - 7780200764)
Ajinkya Jumde || (+91 - 8390104092)
Aarushi Gangwar || (+91 - 8401440121)
Shibayan Saha || (+91- 9783167879)
Faculty Coordinators:
Prof. Sumi Jha
Prof. Shirish Sangle
Prof. Neeraj Pandey
Prof. K. S. Ranjani
Postal Address
IIM Mumbai
Vihar Lake Rd, near The Residence Hotel,
Admin Block,
Powai, Mumbai, Maharashtra 400087