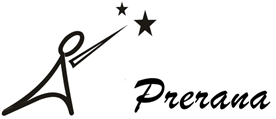 Tag Line: inspiring solutions…
Vision
To consort students as an integral part of knowledge-led productivity movement
Mission
To provide an industry interface for the students and cultivate business acumen
About the committee / Forum
Prerana was born in 1995 as an endeavor of the first PGDIM batch of IIM Mumbai. The seeds of this inspiring journey was sown with the flagship Summer Project Contest (SPC) which seeks to unearth the best summer projects across the areas of SCM, Marketing, Finance, HRM, Consulting, and IT.
Beginning with SPC as its sole event in the 1st edition, Prerana today has evolved into a panoply of pioneering contests. The sharpest and the brightest, from the best business schools of the country, arrive at IIM Mumbai each year to put mind over matter and battle it out for the top honours.
In 2013, the Golden Jubilee year, IIM Mumbai took a step towards amalgamation of all the student activities and saw the genesis of 'Avartan'. Avartan signifies the rhythmic cycle of change and development. Avartan in corporate Lakshya – the annual corporate confluence of IIM Mumbai, Prerana – the management fest of IIM Mumbai, Arohan – the cultural fest and Josh – the sports fest at IIM Mumbai. The objective is to highlight the inherent power of team work and synergy in the modern organizational setup. The five day management conclave saw over 17 events and contests that drew participants from the best business schools of the country.
During Prerana, IIM Mumbai plays host to industry leaders and dignitaries who participate as jury and keynote speakers. The event transforms IIM Mumbai into a hotbed of activity focused at inspiring and driving students towards management excellence. It brings together the brightest management minds of the country, industry stalwarts from the top echelons of the corporate world, and trailblazers from the world of performing arts and cinema. Thus, the event creates a platform forstudent industry interaction to ensure a holistic management study experience for the students.
Roles & Responsibility
Conduct IIM Mumbai's Annual management fest which includes events listed below
Conduct Golden Jubilee Celebration
Events/competitions organized:(along with tentative month in which they would be organized)
Major events/contests included:
The Prerana Business Meet (PBM)
Yes Bank - Finance Conclave, IIM Mumbai's Annual Financial Conclave
P&G and Dassault System - Summer Project Contest (SPC) - SCM, Finance, Marketing, Consulting, and IT modules
Schneider Electric –Synergy, smart city challenge
BPCL - Launchpad, A marketing case study competition
Canara Bank - Beat the Street, A finance case study competition
Spykar - Vivaad, A test of debating and extempore skills
Canara Bank - Equinox, A finance-equity research case study competition
Aditya Birla Group - Checkmate, A consulting challenge
Cognizant - Syncquest, An IT case study challenge
P&G - Tactix, A supply chain case study competition
SC Next - Strategem
PiXL, Online Photography contest
Cita-Dela Prerana, Interative Talks with Eminent Personalities
Prerana Decibelz, Rock Show at IIM Mumbai
Committee / Forum Structure
1 Treasurer and 28 other coordinators.