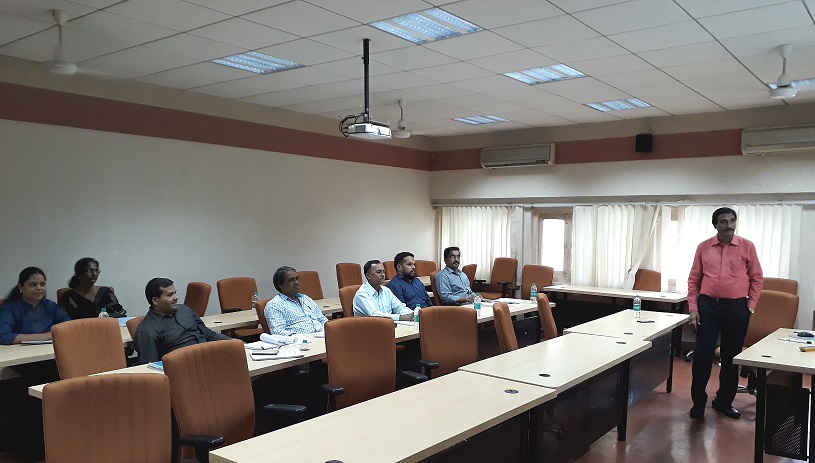 A scene of Hindi Workshop
IIM Mumbai conducts one-day Hindi Workshop regularly in every quarter in order to comply with the Annual Program of Official Language Department, Ministry of Home Affairs, Government of India.
Special Bilingual Training materials has been made for the participants of Hindi Workshop.
All the eligible employees of the Institute have been trained multiple times in Hindi workshops and this process is going on regularly. About 100 Hindi workshops have been organized till today's date.