Sumi Jha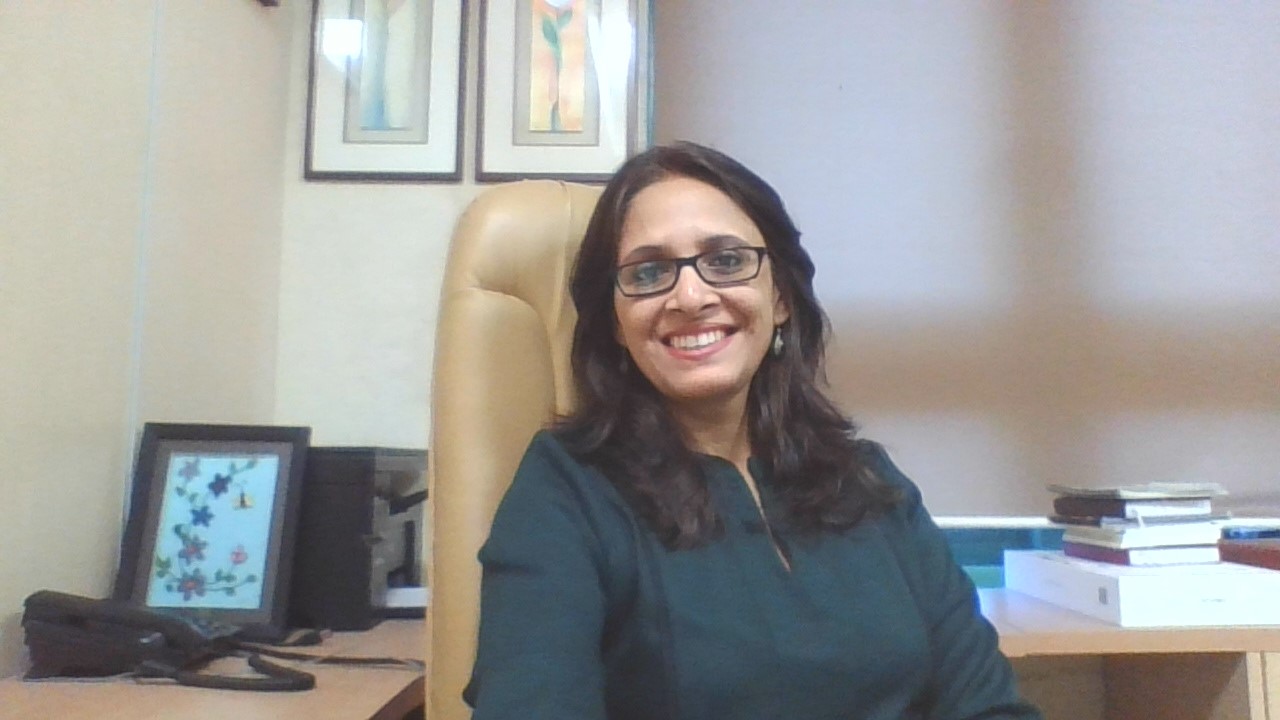 Faculty Login to update profile
Email
sumi@iimmumbai.ac.in
---
---
Qualification
MBA, Fellow of NITIE
---
Area & Groups
Organizational Behavior & HRM
---
Strategic leadership, Psychological Safety, Employee empowerment, Workplace loneliness
Singh, A., & Jha, S. (2021). Relationship between employee well-being and organizational health: symbiotic or independent?. Industrial and Commercial Training.
Bhattacharyya, S. S., Mehta, N. K., & Jha, S. (2021). Ethical decision-making and organisational evaluation of in-kind versus funding-based corporate social responsibility initiatives; COVID-19 context study of organizational egoism. International Journal of Ethics and Systems.
Pandey, N., Jha, S., & Rai, V. (2021). Ayushman Bharat: Service Adoption Challenges in Universal Healthcare System. South Asian Journal of Business and Management Cases, 10(1), 35-49.
Bhattacharyya, S. S., Jha, S., Khandelwal, S., Jain, P., & Ekka, A. (2021). Development of a Model for Review Sharing in the Context of Mobile Phone Purchase Amongst Indian Millennials. International Journal of Asian Business and Information Management (IJABIM), 12(2), 137-156.
Jha, S. (2021). Understanding mindfulness outcomes: a moderated mediation analysis of high-performance work systems. Humanities and Social Sciences Communications, 8(1), 1-13.
Jha, S. (2021). Employee voice behavior: A moderated mediation analysis of high-performance work system. International Journal of Productivity and Performance Management.
Singh, A., Jha, S., Srivastava, D. K., & Somarajan, A. (2021). Future of work: a systematic literature review and evolution of themes. foresight.
Khanna, P., & Jha, S. (2021). Can IoT Boost Organizational Productivity? A Study of Employees' Perceptions using a Mixed Method Approach. South Asian Journal of Management, 28(2), 137-163.
Pandey, N., Jha, S., (2021), Universal Health System in India: Review and Direction for Future Research, Journal of Health Management, 23(1)
Jha, S., & Vazirani, N. (2021). Determinants of Team Performance: Mediating Role of Team Reflective Learning & Team Trust. Indian Journal of Industrial Relations, 56(3).
Bhattacharyya, S. S., Jha, S., Khandelwal, S., Jain, P., & Ekka, A. (2021). Development of a Model for Review Sharing in the Context of Mobile Phone Purchase Amongst Indian Millennials. International Journal of Asian Business and Information Management (IJABIM), 12(2), 137-156.
Jha, S. and Mehta N., (2020) Facilitation of team communication skill among Engineers: An empirical study, Higher Education, Skills and Work-Based Learning,
Bhattacharyya, S. S., Jha, S., & Sharma, D. (2020). Development of a scale on individual perspectives on corporate social responsibility constructs: based on micro foundation theory. Vision, 24(1), 47-59.
Pandey, N., Jha, S., & Singh, G. (2020). Promotion of green products on Facebook: insights from millennials. International Journal of Management Practice, 13(3), 275-294.
Bolia, B., Jha, S., & Jha, M. K. (2020). Understanding Cognitive Dissonance of Indian Customers for Financial Products: A Multi-Dimensional Scale Development Approach. Indian Journal of Finance and Banking, 4(1), 20-32.
Sumi Jha (2019), Case Analysis I Carasid: Interventions that Make Businesses Sustainable. Vision-The Journal of Business Perspective, 23(2):215-216
Sumi Jha. (2019). Determinants of employee retention: a moderated mediation model of abusive leadership and psychological empowerment. Industrial and Commercial Training, Vol. 51 No. 7/8, pp. 373-386
Sumi Jha (2019), Study of enhancing employee engagement at workplace by adopting internet of things, International Journal of Business and Systems Research, Early cite
Pandey, N., Jha, S., & Rai, V. (2018). Key Drivers for Adopting Universal Health System: Patient Insights from Central India. Anvesha, 11(4).
Anupama Singh and Sumi Jha, (2018), Exploring employee well-being as underlying mechanism in organizational health: Indian R&D, South Asian Journal of Business Studies, 7(3).
Anupama Singh and Sumi Jha (2018), Exploration of people-centric organizational health dimensions: A study of Indian R&D organization, Industrial and commercial training, 50(7)
Sumi Jha and Karuna Jain (2018) Organization Development Intervention: A case of an educational institution, Global Business Review, 0972150918778946
Sumi Jha (2018), Linking Expected Positive Performance Outcome, Professional Development and Performance Management: A PLS-SEM Approach, AIMS International Journal of Management, 12 (1)
Rashmi Vaishya, Sumi Jha, D. K. Srivastava (2018), Development of Managerial Competency Scale: A telecom sector study Indian Journal of Industrial Relations, 54(2)
Jha, S., Bhattacharyya, S. S., & Fernandes, C., (2018) Exploring the antecedents of Marketing-Operations Interface Quality and Competitive Aggressiveness, International Journal of management practice, 218, 11 (2)
Singh, A., & Jha, S. (2018) Scale Development of Organizational Health Construct Organisational Health, Global Business Review 357-375, 19 (2)
Jha, S., Bhattacharyya, S. S. (2017), Development of model integrating determinants of Job Performance and Competitor Orientation, International, Journal of Indian Culture and Business Management, 326-349, 15(3)
Jha, S., Bhattacharyy, S. S (2017), Shifting contours of strategic human resource management in India, Strategic HR Review, 241-243, 16(5)
Jha, S (2017), Mediating effect of superior subordinate relationship and climate of innovation on psychological empowerment, International Journal of Productivity and Performance Management, (2017): 932-947, 66 (7)
Jha, S., Bhattacharyy, S. S (2017) Development of a Firm Level Strategic Shared Leadership Scale, Indian Journal of Industrial Relations, 52 (3)
Majra, H., Saxena, R., Jha, S., & Jagannathan, S. 2016) Structuring Technology Applications for Enhanced Customer Experience: Evidence from Indian Air Travellers, Global Business Review 351-374, 17 (2)
Jha, S., Bhattacharyy, S. S., & Fernandes, C. (2016), Human Resource Development Management & Training as Antecedents for Strategy Integration, Indian Journal of Industrial Relations, July 2016, 52(1)
Bolia, B., Jha, S., & Jha, M. K. (2016), Cognitive dissonance: a review of causes and marketing implications, Researchers World, 63, 7(2)
Bolia, B., Jha, S., & Jha, M. K. (2016), Cognitive Dissonance: A Study of Post Purchase Behavior of Consumers in the Context of Financial Products, International Journal of Innovative Research and Development, 5(3)
Vaishya, R., Jha, S., & Srivastava, D. K. (2016), Revisiting Managerial Competencies-Literature Review, International Journal of Innovative Research and Development, 5(4).
Bhattacharyy, S. S., & Jha, S (2015), Mapping micro small and medium enterprises from the resource-based view and dynamic capability theory perspectives and innovation classification, International Journal of Entrepreneurship and Small Business, 331-350, 25(3)
Bhattacharyy, S. S., & Jha, S. (2015), Study of market orientation intelligence generation and organizational variable: in the context of emerging economy market, International Journal of Commerce and Management, 699-710, 25(4)
Agarwal, U. A., & Jha, S. (2015), Human Resource Practices in Indian SMEs-An Exploratory Study, Indian Journal of Industrial Relations, 50(4).
Bhattacharyy, S. S., Jha, S., & Fernandes, C. (2015), Determinants of speed to market in the context of the emerging Indian market, Asia Pacific Journal of Marketing and Logistics, 784-800, 27(5)
Bhattacharyy, S. S., Jha, S., & Fernandes, C. 2015 Expounding the Structural Elements of Strategic Planning in the Emerging Indian Market Context, Vision: The Journal of Business Perspective, 357-365, 19(4)
Sumi Jha (2014), Transformational leadership and psychological empowerment: Determinants of organizational citizenship behaviour, South Asian Journal of Global Business Research, 18-35, 3(1)
Singh, A., & Jha, S (2014), Revisiting antecedents of organisational health: organisational climate, culture, values and employee empowerment. International Journal of Qualitative Research in Services, 305-320, 1(4)
Jha, S., & Bhattacharyy, S. S. (2014), Elucidating the relationship between learning and performance orientation on academic performance in the business education landscape of India, International Journal of Indian Culture and Business Management, 101-115, 9(1)
Jha, S., & Bhattacharyy, S. S (2014), A study of interrelationship between individual level change factors with individual and organisational level benefits, in the context of firms from an emerging economy. International Journal of Business and Globalization, 482-501, 13(4)
Bhattacharyy, S. S., & Jha, S. (2014), Development of a model relating internal organizational variables with customer orientation in the context of the emerging economy of India, Asia-Pacific Journal of Business Administration, 4-17, 6(1)
Bhattacharyy, S. S, & Jha, S (2014) Development of a model on profit orientation with organizational variables in the context of emerging economies, Journal of Asia Business Studies, 264-277, 8(3)
Jha. S and Srivastava. M (2014), Organizational commitment and culture: A Study at Indian IT and ITES sector Journal of Management Research, pg. 227-238, 14(4)
Sumi Jha (2013), Managerial Practices, Transformational Leadership, Customer Satisfaction and Self Efficacy as Antecedents of Psychological Empowerment A Study of Indian IT Sector, Journal of Management Research, April–June 2013, pp. 101–113, 13(2)
Sumi Jha and Som Sekhar Bhattacharyya (2013) Explicating strategic shared leadership process. Asia-Pacific Journal of Business Administration, 57-71, 5(1)
Sumi Jha and Som Sekhar Bhattacharyya (2013), Learning Orientation and Performance Orientation: Scale Development and Its Relationship with Performance, Global Business Review, 43-54, 14(1)
Sumi Jha and Som Sekhar Bhattacharyya, (2012), Study of perceived Recruitment Practices and their Relationship to Job Satisfaction, Synergy, January 2012, 10 (1)
Sumi Jha, (2011), Influence of Psychological Empowerment on Affective, Normative and Continuance Commitment: A study in Indian IT industry, Journal of Indian Business Research, 3 (1)
Sumi Jha (2011), Human Resource Management and Knowledge Management: Revisiting Challenges of Integration, International Journal of Management Business Studies , 2 (1)
Sumi Jha, (2010), Integrated approach of client, employees and service providers for strategic partnering, BMA e-review, May 201017
Sumi Jha (2010), Influence of empowerment on organizational commitment, International Journal of Organizational Behavior, Dec- 2010, 15 (1)
Sumi Jha (2010), Need for growth, achievement, power and affiliation: determinants of psychological empowerment Global Business Review, October 2010, 11 (3)
Sumi Jha and Mrinalini Shah (2008), Emergence of Organized Pharmacy Retail in India: Challenges and Opportunity Journal of Business and Retail Management Research (JBRMR), vol. 2, issue. 2, 2008
Sumi S. Jha and Shreekumar K. Nair (2008), Influence of Locus of Control, Job Characteristics and Superior-Subordinate Relationship on Psychological Empowerment: A Study in Five Star Hotels, Journal of Management Research, 2008, 8 (3)
Sumi Jha (2007), Women Entrepreneur: Challenges and Realities Bombay Management Association Review, BMA, May-June
Sumi Jha and Shreekumar K. Nair (2006), Empowerment in the Indian Hotel Industry: The Role of Employee Personality, IIMB Management Review, 18(3)
Sumi Jha (2004), Determinants of delegation- a study in hotel industry" Vikalpa, October- December 2004, 29 (4)
Sumi Jha (2004) "Influence of need for growth and organizational climate on empowerment" Abhigyan, July- September 2004, 22(2)
Case Publications
Sumi Jha, Sangle Purnima (2018), PrideVel: preparing and expanding talent pool for emerging technologies, South Asian Journal of Business and Management Cases
Sumi Jha and Som Sekhar Bhattacharyya (2018), Entrepreneurship in online restaurant: Saga of Holachef in an increasing digitalized India, Emerald Emerging Markets Case Studies Collection
Sumi Jha and Som Sekhar Bhattacharyya (2017), Internationalization Strategy of Afcons: Planning and Implementation, South Asian Journal of Business and Management Cases, 6(2), 135-149
Sumi Jha and Som Sekhar Bhattacharyya (2013), Anand Automotive Limited: Leadership Development Process for Creating Strategic Impact Emerald Emerging Markets Case Studies Collection
Sumi Jha and Som Sekhar Bhattacharyya (2012), Shraddhanand Mahila Ashram: A Quest for a Future Filled with Dreams, Emerald Emerging Markets Case Studies Collection
Sumi Jha and Som Sekhar Bhattacharyya (2011), Leading Change: A case of Mumbai Rail Vikas Corporation, Emerald Emerging Markets Case Studies Collection
Sumi Jha (2010), ICICI Bank - Inorganic Growth –Is It Really the Way Forward for High Growth Trajectory? International case conference, Institute of Management Technology, November 16-18, 2010
Conference Publications
Das S., & Jha S (2020), Returning women: Enabling and disabling factors for re-entry, Indian Academy of Management, Trichy, 6th Biennial conference of Indian Academy of Management, Diversity and inclusion in organisation track.
Jha S., & Vazirani Nitin (2019), Antecedents of team performance: A study of "Govinda" team, 6th International HR Conference at KJ SIMSR, Mumbai, Demystifying team Dynamics.
Jha Sumi (2019), Social Media a Management Challenge or a Tool to Enhance Productivity, 16th AIMS International Conference on Management.
Singh A., Jha S., (2017), Assessment of organizational health model using multi-group invariance analysis, Divisional Paper session, Academy of Management, Annual Meeting, August 4 - 8, in Atlanta, GA.
Singh A., Jha S., (2017), Relationship between individual health and organizational health: Symbiotic or independent?" Academy of HRD, 8th to 10th November 2017, IIM Ahmedabad
Singh A., Jha S., (2017), Exploration of organizational performance and organizational health: a study in an R & D organization, PAN IIM, 14th to 16th December, 2017, IIM Lucknow
Jha S and Jha S. K. (2017), Effectiveness of performance management system: An agency theory perspective Indian Academy of Management, 18th to 20th December, 2017, IIM Indore
Singh A., Jha S., (2016), Study of antecedents of organizational health: Indian R&D organization, Divisional Paper session at the, Academy of Management Meeting, August 5-9 in Anaheim, California.
Jha S., (2016), Establishing factor structure of HRD climate survey questionnaire 3rd, International HR conference on employee engagement. HR Conference SIMSR (Somaiya Institute of Management Studies and Research), 4th and 5th February
Jha S (2016), Study of factors influencing turnover intentions, 25th Convention for National Academy of psychology 2015-16. The theme of conference was towards integrative psychological science for human welfare. University of 2016Allahabad, Allahabad.
Jha S. (2016), Leadership skill and style of management students: understanding changing trends 3rd International conference on human resource management, March, 2016. IBS Hyderabad, 9-11 March
Majra, H, Saxena R and Jha, S, (2015) The Effect of Customer Compatibility On Customer Experience- A Study Of The Airline Industry 101, SIMSR (Somaiya Institute of Management Studies and Research) Global Marketing Conference, February 241 & 251.
Jha S., (2015), Impact of social media access at workplace on employee productivity, International Research conference on "Innovation based Sustainable practices of Organizations" organized by Guru Nanak Institute Of Management Studies (GNIMS)
Jha, S (2015) "Mediating effect of superior subordinate relationship and climate of innovation on psychological empowerment" The International Conference on Organization and Management (ICOM), Innovative Management Practices: Challenges & Opportunities in the 21st Century, The College of Business Administration at Abu Dhabi University in collaboration with Asia Academy of Management November 22-23
Sumi Jha (2013), Analysis of Factors affecting Employee Engagement and Job Satisfaction: A Case of Indian IT Organization, International Conference on Technology and Business Management March (Vol. 18, p. 20).
Sumi Jha (2013), Study of Women entrepreneurs in India, "Emerging Challenges & Opportunities in the Small & Medium Sector in India" Guru Nanak Institute of Management Studies, Mumbai
Sumi Jha and Som Sekhar Bhattacharyya (2013), Strategic Human Resource management aspects of Indian Infrastructure firms; Study of Organizational Structure and Turnover Intention, International Conference on Management of Infrastructure (ICMI): Contemporary Issues & Way Forward, UPES Dehradun, February 15-16
Sumi Jha, Majra Hufrish (2012), Antecedents of Customer Experience in India: A study of the Airline Industry, MARCON - 2012 on Dec 29, Relationship Marketing, at IIM Calcutta
Jha, S., Srivastava M., and Vispute S., (2010), "Influence of organizational culture and commitment on managerial effectiveness: A study in Indian IT and ITES sector XXth Annual Conference of National Academy of Psychology (NAOP) JNU, New Delhi, 12-15 December, 2010.
Sumi Jha (2010), Whistle Blowing: In a Need of Strong Policy and Better Corporate Governance, 2nd International Conference on Corporate Governance, Institute of Public Enterprise, Osmania University Campus, 9th 10th December
Sumi Jha (2010), Managing through ethical work values and practices, AIMS International conference on Value based Management, at Dev Sanskriti Vishwavidyalays, Haridwar, August 11-13
Sumi Jha (2009), Motivational Needs: Determinants of Psychological Empowerment, ISDSI 2009, 2nd international conference on Decision sciences in global enterprise management, January 3-5, SJMSOM, IIT Bombay, NITIE, University of Alabama in Huntsville, USA.
Sumi Jha (2010), Influence of personality and organizational factors on empowerment: A study in five star hotels" 2nd National Doctoral Conclave, IBS Mumbai
Sumi Jha (2009), Determinants of organizational commitment HR Seminar, Naval Dockyard, Mumbai
Sumi Jha (2009), Factors of employee engagement: A study in service organization" 9th global conference on flexible systems management, NITIE, November 12-14
Sumi Jha (2009), Psychological and Structural Factors of Employee Engagement: A Study in Technical Testing Organization, The 8th Biennial Conference of the Asian Association of Social Psychology, was held at IIT Delhi on 11-14 December
Sumi Jha (2009), Economic slowdown implications on HRD climate HR conference, ICFAI Business School, Ahmedabad. The conference was held on July 10-11
Sumi Jha (2009), Economic Slowdown Implications on HR Practices of Indian Hotel Industry, Business and Management Conference University of Kwazulu- Natal, Durban. The conference was held on 5th – 7th November.
Sumi Jha (2008), Emerging paradigms of global entrepreneurship and management: issues and challenges, Global Business and Management Forum, USA, Pearl school of business, Gurgaon, 7-8 December.
Sumi Jha (2008), Construct Validity of Assessment Centers: A Tool to Measure Potential, Nirma International Conference on Management (NICOM).
Sumi Jha (2008), Turnaround Strategies - Retrenchment, Repositioning & Reorganization, Ninth International Conference on Management of transformation, New Delhi, Delhi School of Professional Studies and Research (DSPSR), Delhi GGS Indraprastha University, Govt. of NCT of Delhi Society for Human Transformation and Research (SHTR), Delhi SHTR Career Solutions (SCS) SHTR Consulting Group (SCG)
Sumi Jha (2008), Strategic HRM: Study of Matching Model, ICFAI Business school Hyderabad, Fifth AIMS International Conference on Management
Sumi Jha (2008), HR Strategies to Motivate and Retain Talent International Conference on outsourcing / Off shoring: Trends and Managerial Issues" Manipal Institute of management, Manipal and College of Business administration, Boston (peer reviewed)
Sumi Jha (2007), Strategic HRM: Managing Human Resource Practices in a Global Era, IBS Ahmedabad International Conference, ICFAI Business School Ahmedabad
Sumi Jha (2007), Assessment centre: A tool for student's Competency Assessment.", SIESCOS National HR Conference SIES Mumbai,
Sumi Jha (2007), Recent development in the construct validity of assessment centre, National Conference on Business Optimization Research Wave, 15 - 17, NITIE, Mumbai and IIT Bombay
Sumi Jha (2007), Issues of Compensation, Culture and Redundancies in Merger and Acquisition, Ninth National Conference on Best of East and West: Nurturing Performing organizations, January 30-31, Indore, Prestige Institute of Management and Research, PIMR
Sumi Jha (2006), Effect of Extrinsic and Intrinsic Reward on Behaviour and Performance, Fourth AIMS International Conference on Management, December 28-31, Indore, Indian Institute of Management- Indore
Social network Analysis of Women entrepreneurs of Maharashtra, PI Sumi Jha
Need for human resources department and structured functioning of HR in MSME sector, PI Sumi Jha, Co- PI Upasna Aggarwal
MSME strategy from dynamic capability theory and resource-based view theory, PI- Som Sekhar Bhattacharyya, Co PI Sumi Jha
Strategic leadership. Project Investigator (Prof. Sumi Jha) and Co-Investigator (Prof. Som Sekhar Bhattacharyya). The book titled "Strategic Leadership Models and Theories: Indian Perspective was published by Emerald Publication. PI-Sumi Jha Co-PI- Som Sekhar Bhattacharyya
ICSSR project titled "Implementing Universal Health System (UHS) In India: Issues, Approaches and Challenges" Project Director, Prof. Neeraj Pandey, and Project Co-Director, Prof. Sumi Jha.
Received certificate of appreciation from alumni community for the outstanding contribution as Secretary, NITIE Alumni Association on 2nd November 2019.
Received AIMS International Outstanding Woman Management Teacher Award, on 3rd January 2019
Received Outstanding Reviewers award: Outstanding Reviewer for South Asian Journal of Global Business Research in the 2017 Emerald Literati Awards.
Received Best Paper Award for the study "Unearthing Organizational Health Determinants for Effective Globalization of an Indian Organization" at FORE International OB & HR Conference 2016 (FIOHC). The paper was co-authored by Ms. Anupama Singh.
Received Best paper award: Research Paper titled "The Effect of Customer Compatibility on Customer Experience - A Study of the Airline Industry " has been awarded the First Prize at the 10th SIMSR Global Marketing Conference, held on 24th and 25th Feb, 2015. The paper was co-authored by Prof. Hufrish Majra and Prof. Rajan Saxena.
Received Highly commended paper of 2013, Emerald Literati award for paper titled "Explicating strategic shared leadership process" published in Asia-Pacific Journal of Business Administration. The paper was co-authored by Prof. Som Sekhar Bhattacharyya.
Part of Editorial Board of Emerald Emerging Markets Case Studies Collection. Review articles on regular basis for the case centre
Associate Editor for the journal South Asian Journal of Business Studies.
Recognized Guide for SNDT University and ITM University
Sl. No.

Topic of Unit Based Program

Duration

Dates

Organization/Place

1

People Analytics

2 days

2021

Ericsson

2

Case Teaching and Writing workshop

15 hrs

2020

Vivekanand global university

3

Productivity and efficiency improvement

5 days

2016

National Institute Technical Teachers Training and Research (NITTTR) at NITIE

4

Productivity and Efficiency improvement

5 days

2016

PEC University at NITIE

5

Managerial skills for technical personnel

5 days

2015

DRDO at NITIE

6

Improving managerial excellence

5 days

2015

Security Printing Minting Corporation of India ltd. (SPMCIL) at NITIE

7

Managerial Decision making

3 days

2014

Banswara Syntax Ltd. At Banswara, Rajasthan

8

Managerial skills for technical personnel (3 times for different batches)

3 days

3days

3days

2014

NBCC India Ltd-Agartala

NBCC India Ltd - Kolkata

NBCC India Ltd - Mumbai

9

Managerial leadership and team building (MLTB)

3 days

3 days

2012

2013

GSFC- Baroda

GSFC- Baroda

10

Managerial Skills

5 days

2012

BEL at NITIE

11

Communication and Presentation

3 days

2011

Lubrizol at NITIE

12

Managerial Leadership and team building

3 days

2011

Orient Paper Mill- Amlai, MP

13

Change management

3 days

2011

NALCO- Angul

14

Managerial skills for technical personnel

5 days

2011

DRDO at NITIE

15

Managerial Skills

5 days

5 days

2010

2011

BEL at NITIE

BEL at NITIE

16

Managerial skills for technical personnel

5 days

2010

HMT at NITIE
| | | | | |
| --- | --- | --- | --- | --- |
| Sl. No. | Topic of MDP | Duration | Dates | Organization/Place |
| 1 | People Analytics | 3 days | 2021 | NITIE |
| 2 | Business and People Analytics | 3 days | 2021 | NITIE |
| 3 | Business analytics for consumer and employee relationship management | 3 days | 2020 | NITIE |
| 4 | FDP on working with SPSS and AMOS | 3 days | 2017 | NITIE |
| 5 | FDP on working with SPSS and AMOS | 3 days | 2016 | NITIE |
| 6 | Leadership and change management | 3 days | 2015 | NITIE |
| 7 | Leading Effectively | 3 days | 2013 | NITIE |
| 8 | Quantitative techniques in HR | 3 days | 2010-11-12 | NITIE |
| 9 | Stress and time management | 3 days | 2010 and 2011 | NITIE |
Associate Dean, Academics
Member PGP committee
Program Coordinator, PGDIM
Secretary, NITIE Alumni Association
Member, Admission Committee, Prof.Incharge Designate
Member, Advertisement Committee,
Member, Placement Committee
Member of Institute Disciplinary Committee
Member Library Committee
Member task force curriculum review committee
Member task force strategic plan committee