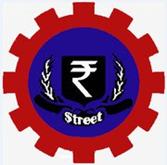 Tag Line: The Finance Club of IIM Mumbai
Vision
To keep the proverbial 'flame of finance' burning brightly both within and outside the institute.
Mission
We are a student-run group and professional club to assist students of IIM Mumbai in learning about and pursuing a career in finance. Our mission is to be a career accelerator for students by exposing them to exceptional leaders from the world of finance, providing experiences for hands-on learning, and developing lasting relationships with alumni to increase networking opportunities.
About the Forum
$treet is one of the most active forums on campus and caters to students with a wide variety of finance related interests – be it Corporate Finance, Financial Risk Modelling, Commercial Banking, Investment Banking, Investment Management, or Venture Capital/Private Equity.Through all its continuous efforts, $treet ensures and enables the growth of finance within IIM Mumbai.
Events/competitions organized
IIM Mumbai FINANCE CONCLAVE, under the umbrella of AVARTAN
Beat the $treet
$treet Wall
Alumni sessions
Knowledge sharing sessions from industrial stalwarts
Quarterly finance Magazine In-Fin-IIM Mumbai
Fin-Q-IIM Mumbai
SBR
Roles & Responsibility
Be the face of Finance in IIM Mumbai
Keep the level of finance enthusiasm among students
Inculcate financial knowledge among interested students
Conduct events and competitions to give exposure on the financial front to IIM Mumbai
Forum Structure